Add some summer celebration to your everyday floral arrangements
with our
Pom Pom and Curly Streamer Americana Sprays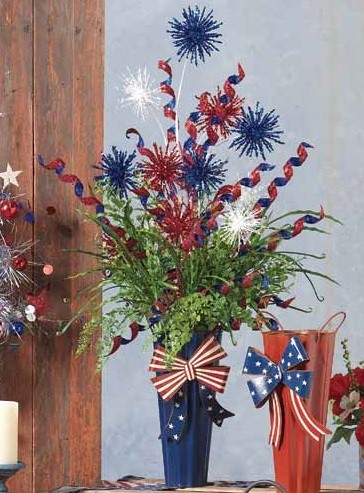 Just use one of your floral or greenery everyday arrangements
and
add our firework Pom Pom Spray or Curly Streamer
Red and Blue Sprays.
Change the container to
an Americana theme and you have added
summer fun to your home decor. Move to the patio or porch
for entertaining!
To brighten up your arrangement add one of Shelley B Home and Holidays
Lighted Willow Branches.
they add soft and festive lighting to your home and patio.