I have been busy making some lighted floral arrangements....here is one I just made......
it is a Fall themed arrangement in a tall urn style vase.....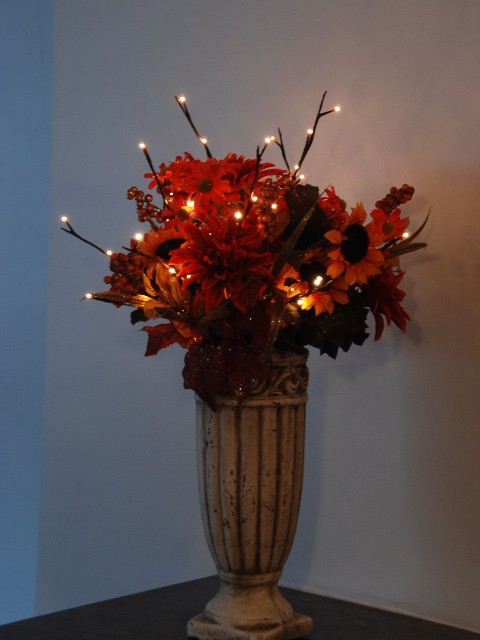 I started with a great tall resin vase.....

I added a handful of silk flowers with a fall theme
Assorted flowers, leaves and berries with a touch of glitter
I added the Lighted Florals Small Willow branch with 60 lights.
I only needed one lighted floral branch, the glitter on the silk florals
helped to illuminated the arrangement